Gareth Bakewell, head of UK Business Development at DTiQ.
DTiQ's 'big sister' tech empowers operators to increase operational efficiency.
Its technology allows operators access to data insights to improve their services.
One of the biggest challenges for quick-service restaurant (QSR) operators is ensuring that all branches are up to the same high standards of efficiency and customer service. Identifying each store's pain point would be meticulously time-consuming. Meanwhile, operators must also ensure that each restaurant is secure.
However, most traditional loss prevention systems leave operators with raw data on excel sheets or hundreds of hours of video footage that takes up too much time to review. For DTiQ's head of UK Business Development, Gareth Bakewell, these problems are linked and could be solved together.
Smart video technology
DTiQ's smart video technology enables each point of sale (POS) transaction to be linked to the relevant closed-circuit television (CCTV) feed, and integrated artificial intelligence (AI) automatically highlights any anomalies.
This allows for precise searching, easy access to past events, and remote monitoring, saving time and money for operators responsible for multi-unit operations.
The power of 'smart' surveillance
DTIQ's surveillance solution empowers QSR operators to view any location anytime and from anywhere, ensuring the highest standards of service, quality control, and cleanliness.
Meanwhile, another solution of DtiQ is its Smart Audits enable operators to ask specific questions and obtain photographic evidence, replicating and perfecting service standards across the estate.
The advanced video algorithms and remote observation provide insight across various operational procedures, from staff and customer safety to food handling, enabling compliance in an efficient and cost-effective way.
However, DTiQ's technology and data analysis services don't just stop there.
"Our Smart Audits have allowed QSR operators to implement incentives and bonuses which are evaluated on measurable staff performance rather than just revenue which can be particularly motivating. The tech can also support staff with evidence if there are any third-party delivery problems or any issues arising with customers. It means staff can be confident management 'have their backs'," Gareth explained.
In fact, one of their restaurant partners, Burger King, reported an increase in profits of US$700 per restaurant per month after DTiQ installed their solutions.
Currently, DTiQ is working with UK-based coffee brand Siesta Coffee to provide its surveillance software and data analysis for stores across the North East, with the aim of enhancing customer journeys. Gareth said Siesta Coffee's goal is to use its technology to ensure locations run smoothly and cost-efficiently.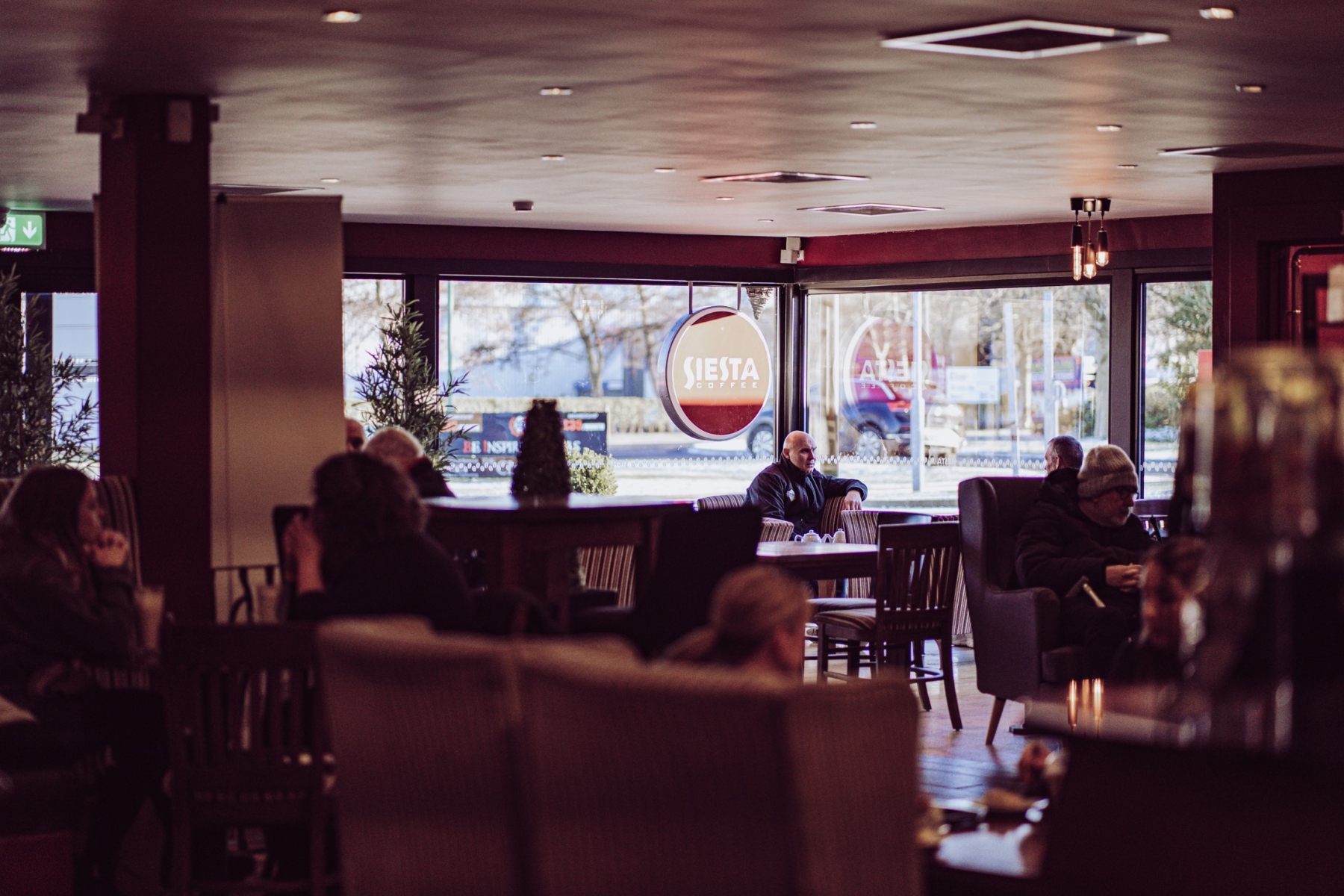 Improving customer-related performance
Gareth also shared some innovative ways that DTIQ's technology has been used to improve restaurant operations, such as making customers aware of food freshness and implementing customized speed-of-service alerts to act on the above-normal wait times.
"Basically, if you can see it, we can measure it, and so analysis of the whole customer interaction and visibility of teams can help make improvements across all processes within organizations which, in turn, impacts efficiency and ultimately revenue growth," Gareth explained.
Restaurant operators will also have DTiQ's support as it provides training for restaurant operators to ensure that they use the technology effectively. Its Plug & Play system can use existing CCTV and Electronic Point of Sale (EPOS) systems, making it easier for QSR clients to use what they already have in place.
DTIQ's video surveillance solution provides unprecedented visibility and increased accountability, promoting best practices, and enabling compliance in an efficient and cost-effective way. It empowers QSR operators to monitor and improve service, quality control, and cleanliness, enhancing customer experiences, and improving overall efficiency and revenue growth.
With DTiQ's 'big sister' technology, restaurant operators can access data insights to improve their services and drive growth.