Amran & Dylan Sunner, founders of Wingers. /Photo provided.
How this family-owned fried chicken business idea hatched during the pandemic
The brand recently announced the launch of its franchise.
Amran & Dylan Sunner first started Wingers in a dark kitchen in Aldridge. It didn't have a sign and its marketing started with only Dylan getting the word out by collaborating with social media influencers.
Now the brand is well past its £250 a day profits and currently has five shops and has recently announced the launch of its franchise.
Talking with QSR Media, Amran & Dylan said the idea for fresh buttermilk fried chicken first came to their dad, seven years ago. However, because their dad had a sandwich business then, the idea never fully formed.
Then the pandemic hit and the business had to close. Their family were facing the pandemic with zero income coming in.
"Food deliveries were still allowed during Lockdown so we took advantage of our fully fitted out kitchen and made a small investment in a frier and see if the chicken shop idea would fly. It did! On the first day we day, we only made £250, but it quickly took off from there. We were working out of an industrial estate with a huge car park so whole families would arrive. Our runners would deliver to people's cars and in the summer when restrictions allowed, people brought wine and would literally have a picnic in the car park," Amran said.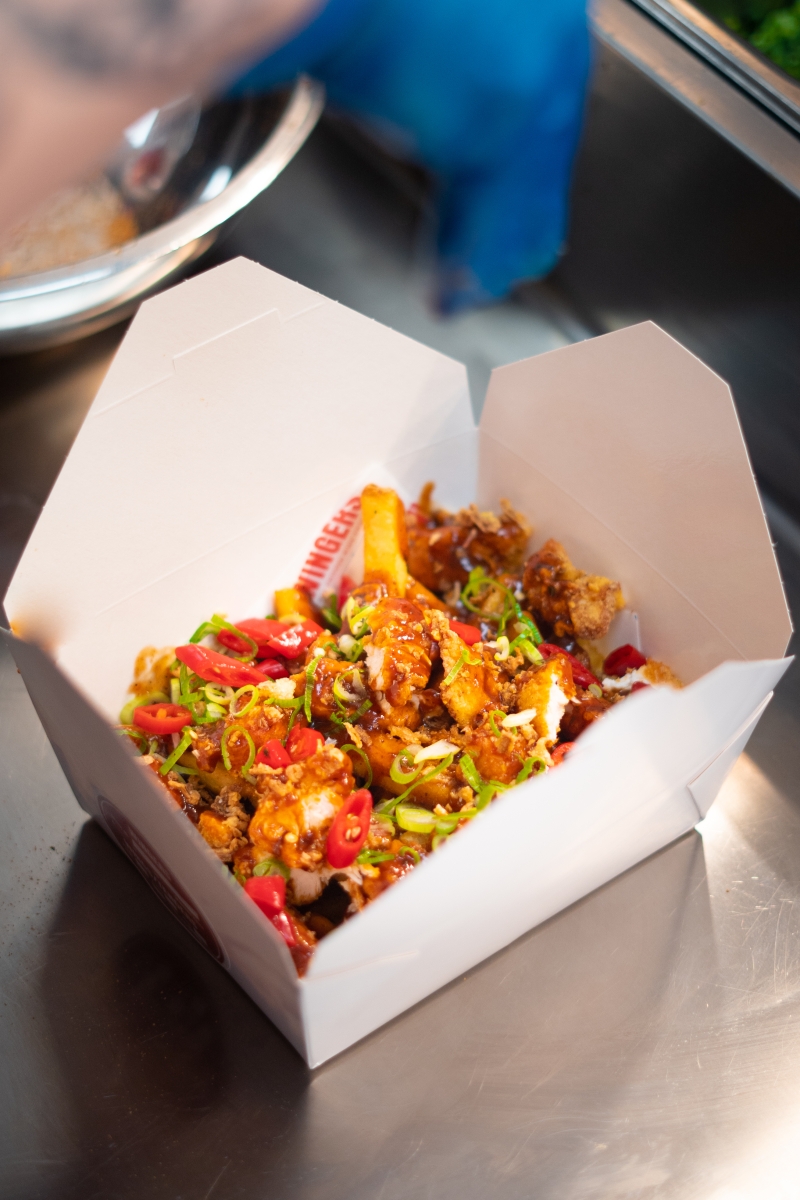 Customers were taken in by the taste of their fresh fried, buttermilk chicken, which soon saw their spot in a dark kitchen grow to five restaurants in the Midlands that cater to dine-in, takeaway, and delivery.
As they grew, challenges that weren't present in a smaller operation popped up. With five restaurants open, they faced workforce shortages.
"However, we understand this is a numbers game and our simple processes help as it's easy to train staff. Even a 17-year-old looking for a summer job can learn the ropes very quickly. We operate a positive working environment where everyone gets on and that means our staff like coming to work which helps with retention," Dylan said.
Franchising
The decision to finally launch the brand's franchise option came when the founders saw there was a strong demand for their product.
"Our existing franchisees were all customers who loved our buttermilk, fresh fried chicken before approaching us to see if there was a business opportunity they could become involved in. We recognised the time was right and decided to 'strike while the iron is hot'. The franchising model itself will allow us to grow the brand and footprint at a greater pace. Our existing franchisees are keen to take on more units and expanding in this way offers the ability to replicate our winning ideas and operations quickly," Amran said.
One edge they have over their competitors is that Wingers is positioned mid-market. This means they offer a high-quality fast-food experience at a reasonable price.
"We are not the cheapest but our quality product speaks for itself and keeps customers coming back for more. We are also a home-grown UK brand. It's a family business and we offer the personal touch in all our outlets which are friendly and welcoming for customers to eat in or take away," Dylan said.
Currently, the two see there is still a gap in the fried chicken market. For customers, this means ease of ordering from Wingers's innovative but straightforward menu. Meanwhile, for franchisees, this means efficiency that leads to profitability.
Amran and Dylan are currently working on reaching their 50 restaurant goal in the next five years. The brand is targeting key regional locations such as Newcastle, Nottingham, Leeds, Oxford, London Glasgow, and Edinburgh.
"Our goal is also to increase revenue sales by 10% per annum, whilst always improving EBITDA for our franchisees. For example, we are in the process of bringing our marinade operation in-house which will enhance quality and ensure consistency. It will also reduce costs for franchisees so they can improve their bottom line further," Dylan said.